Thanks to Stephen Covey people dramatically change their attitude to work and effectiveness. Churchill's methods can inspire the team to do great things. Spy on some tricks of higher motivation Netflix is applying to its coworkers. Keep a track of the main psychological tips, how to interact with people. They are easy to learn with Viktor Sheinov's bestseller.
We asked HR specialists from different companies to recommend books that teach how to build a corporate culture and interact with people more efficiently. Jooble experts gathered 14 useful books on very different topics. For example, you will learn how to motivate the staff and organize the team working remotely.
Dave Logan,  John King,  Halee Fischer-Wright Tribal Leadership: How Successful Groups Form Great Organizations
Within 10 years, the founders of the American consulting company Culture Sync interviewed 24 000 employees from 30 companies to determine what formulates a corporate culture in the offices. They described their observations in the book Tribal Leadership: How Successful Groups Form Great Organizations
Authors came to the conclusion that people working together for a long time organize in the so-called tribes. These tribes have their own rules and customs. It happens gradually. At some point, people can be quite aggressive towards each other, but later their interaction turns into collective art. The company's success, the results of the team, and the future of business depend on how these tribes interact with the leader (boss). Experts describe what distinguishes failed working collectives from cohesive ones. They also explain what the company can do to rally the coworkers. 
Why should you read this book?
To understand how the team influences each person and learn how to build mutual relations in the company.
Quote:
"The tribe always turns out to be stronger than the individual, no matter what position is mentioned on the person's business card". 
Patrick Lencioni Company heart. Why organizational culture means more than strategy or finance
What is this book about?
American coach Patrick Lencioni consults CEOs of the biggest companies worldwide and delivers lectures about teamwork. Therefore, his books often become bestsellers in the business environment.
In particular, he makes a statement that tasks the HR department is performing are of primary importance in any company. Why? These are people who create the product companies are offering to customers. It means the company's success or failure entirely depends on the relationship between the coworkers.
Why should you read it?
To reconsider the importance of the company culture and get inspired to reorganize it.
Quote:
"If the goal is to lead the organization to health and, therefore, to achieve an advantage, then the first aim of the leadership team should be cohesion. You can't go without it. If the organization is run by a psychologically disconnected team, there is no chance of recovery".
Dave Ulrich and Wayne Brockbank  The HR Value Proposition
What is this book about?
The ultimate goal of HR is not just satisfying the team. Moreover, it's also creating additional market value for the company. The authors are sure about this statement. For more than 15 years they have been studying main HR competencies and analyzing which ones are the most efficient.
For instance, quite often HR specialists are unaware of the company business tasks. However, their job is broader than just hiring and motivating the staff. They also should promote employees' interests, initiate novelties, think critically and show the tangible result for the company. Ultimately, Dave Ulrich and Wayne Brockbank also described how this result should look like.
Why should you read it?
To set priorities and show the CEO that profound work with personnel can bring tangible results. Eventually, you can upgrade your value as a specialist in the eyes of the top management. 
Quote:
"When HR specialists develop their professional skills and play their proper role in the organization, they become partners and real players in the company business". ‌‌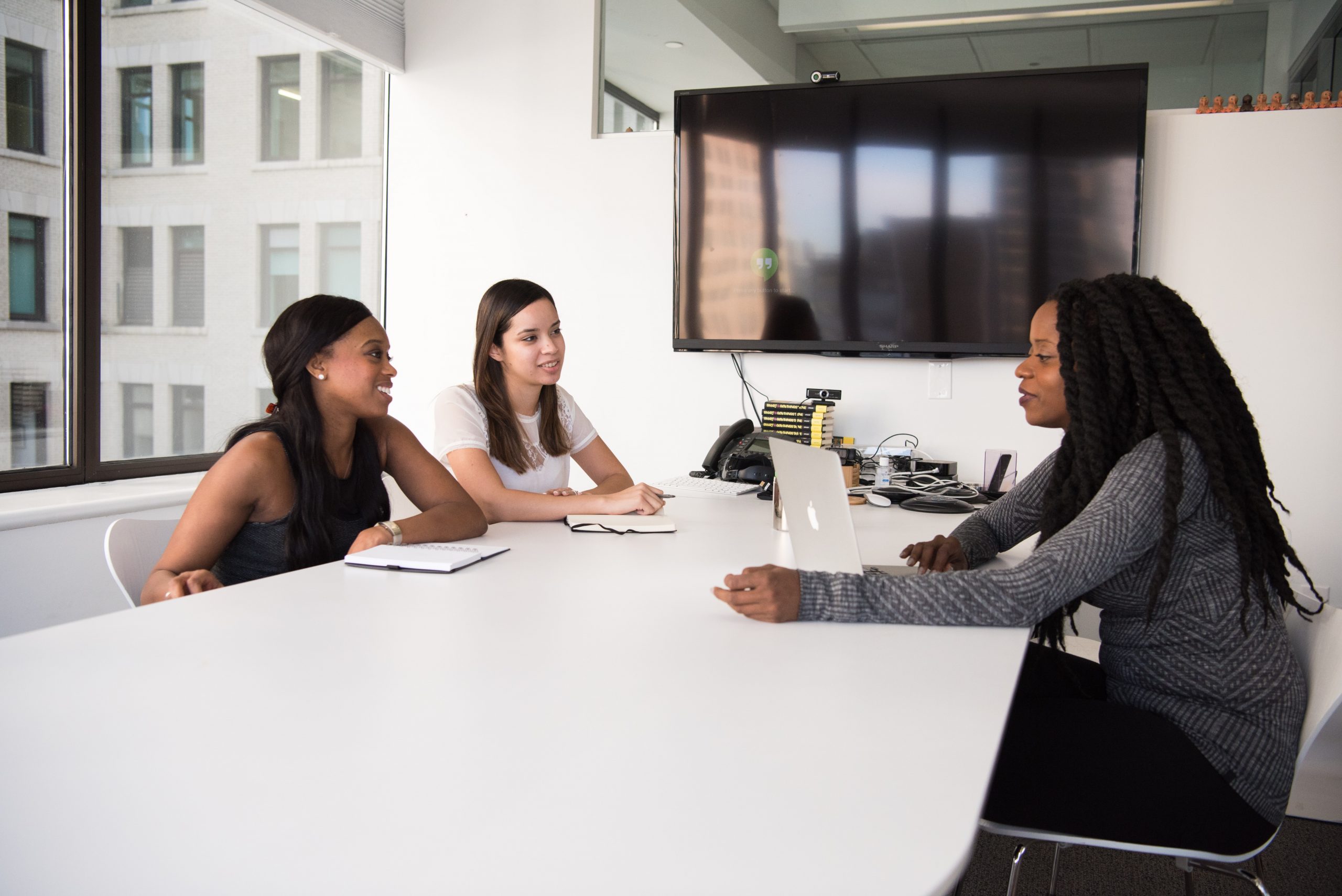 Geoff Smart, Randy Street Who: Solve Your #1 Problem
What is this book about?
Generally, hiring an unsuitable candidate costs the company 15 times more than the candidate's salary itself. The authors of this book did the respective calculations. Geoff Smart and Randy Street are American hiring consultants who provide business CEOs from the Fortune 500 list with their services. They described 4 steps that help hire the right people for the company. Therefore, the book contains concise pieces of advice on how to recognize a good specialist and not to fall into a trap of nice presentations.
Why should you read it?
To decrease employee turnover.
Quote:
"Jay Jordan, CEO of the Jordan Company, admitted that he once hired someone who looked perfect on paper but failed his role. On the day of dismissal this person demanded an explanation. Although Jordan didn'e want to escalate the situation, he said: "You see, I hired your resume. But alas – I got you instead!"
Elena Rodionova Psychology of stimulating the personnel
What is this book about?
Usually, a wage increase seems to be the easiest way to motivate employees. However, usually, it doesn't achieve its goal. Sometimes people whose salaries get higher can still perform badly. On the contrary, people even agree to get less money or quit their position right after promotion.
Elena Rodionova explained the phenomenon, why it happens and how to keep personnel motivated. Besides that, she has analyzed the experience of the companies in the USA and Europe starting at the beginning of the 20th century and approaches which are still valid. Although this book was published more than 8 years ago, its tips are still relevant.
Why should you read it?
To stop wasting the company's money and learn how to motivate employees by non-financial means.
Quote:
"The most valuable workers get the places near the window in the cafe on the main street of Disneyland Park. The Southwest Airlines has built a special plane in honour of the employees. Their names are immortalized inside the airbus. As a result, Walt Disney & Co's success is well known. The Southwest Airlines has the lowest employee turnover of its kind".
Andrey Parabellum, Nikolay Mrochkovsky, Alexander Belanovsky Staff from a to z. Selection, motivation and retention of highly effective employees
What is this book about?
We recommend this book to everyone, including experienced HR specialists and those who are just about to start learning the trade.
It contains everything you need to know. There are tips, how to conduct interviews with candidates and conclude an agreement with them, how to train employees and motivate them. Readers also find, how to compose vacancy announcements so that the "right" people will respond to them.
Why should you read it?
To learn the basics of working with personnel and get an idea of the HR profession.
Quote:
"The person who works for you is a mediatorю Therefore, he must take money from the clients' pockets and put it in your cash register".
Evgeny Bondarenko HR without a budget
What is this book about?
Even if the company doesn't have a "goodies" budget, it doesn't mean there are no chances to motivate the team. In the book "‌HR without a budget" ‌‌‌Yevgeny Bondarenko lists 49 motivation tools that require no or little money to spend on.
Specifically, these are tools that have been tried and tested in practice. The book is well-structured. It indicates how much it will cost to implement each idea, problems with implementing, who can be in charge of the process, and how quickly it will be done.
Why should you read it?
First of all, to make it easier to survive the coronavirus crisis, when companies are saving budgets, including money on employee motivation.
Quote:
"My experience and my observations show that some of the most effective, successful projects that bring quick and tangible results are implemented absolutely free of charge. These were efforts of the employees. You can do many things without posh consultants and the purchase of expensive assessment methodologies. Just make a plan what and how to fulfil it. You don't need anything else!"
Дата публикации: 24 May 2021