Finding motivated workers is never an easy task. However, a thoughtful search pays off. Have a look at some viable tips Jooble HR specialists gathered for you.
Step 1. Realize who you are looking for
For example, your task is to increase sales by three times. It seems to be obvious that you need to hire sales managers. However, while listing requirements for candidates (or even at the interview stage), one can accidentally figure out that the company currently needs a customer support representative more. These unexpected findings provoke delays in filling vacancies. Furthermore, they put management in a bad light. No one wants the represent of a company that doesn't know what it needs from the candidates.
To avoid confusion, create a list of problems that need to be solved. Then narrow them down to the level of a specific position. Specify the number of tasks, the time one can take, qualification level of the candidate. For example, you need to increase sales by 3 times. Start with breaking this general requirement down to specific needs. For example, the person in charge has to create a customer base, conduct negotiations, etc. Then indicate the necessary skills for each of the tasks. For instance, the new employee will search for companies on the Internet, create a profile of a potential client in CRM, look for contact persons, prepare commercial proposals, etc. The next step is indicating the qualification level of the candidate. If we are talking about searching for companies on the Internet – there will be no specific qualifications. Candidates don't need previous experience. On the other hand, negotiations require a profound knowledge of the market.
This list lets you realize exactly who you need, what conditions you can offer to the candidate. It also helps you distribute tasks and not overload the person, etc. Perhaps your plan will require more than one specialist.
With the listing exercise, you will describe the vacancies more correctly. Remember that the requirements for the vacancy should reflect the responsibilities. Avoid adding things solely for the sake of making the list longer.
Step 2. Think through how to attract the candidate
Your needs are crucial, but there is still an external labour market and competitors offering candidates a good alternative. People are fully entitled to choose. Your primary task is to make sure that your offer meets general market standards at least. In the best-case scenario, it attracts people to apply for a job.
Sometimes employers find themselves caught in a narcissistic illusion that everyone gives eye teeth for working at their company. To come back to earth, try to consider the job market through the lens of employees. Visit any popular job search engine and look at 100 alternative vacancies your potential candidate may be interested in. To understand the situation better, uate vacancies, review descriptions, and adjust your message to potential candidates.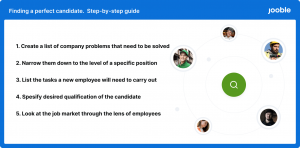 Step 3.Identify the tools and formats to uate candidates
While discussing uation tools for candidates, the first thing crossing our minds will be an interview. However, there are many other instruments, such as testing, performing various tasks, etc. The interview is one of the subjective assessing methods because interviewers have their own stereotypes, prejudices, and look at candidates through the lens of their personal experience. Most of the time job-seekers try to fit into the employer's worldview. Therefore, they answer the way interviewers expect.
The interview should be well-structured. You have to make a clear-cut list of criteria to rely on while uating. Let's keep in mind that the interview is NOT a conversation on a free topic. It's serious work aimed at helping you decide whether to stop communicating with a candidate or hire her/him.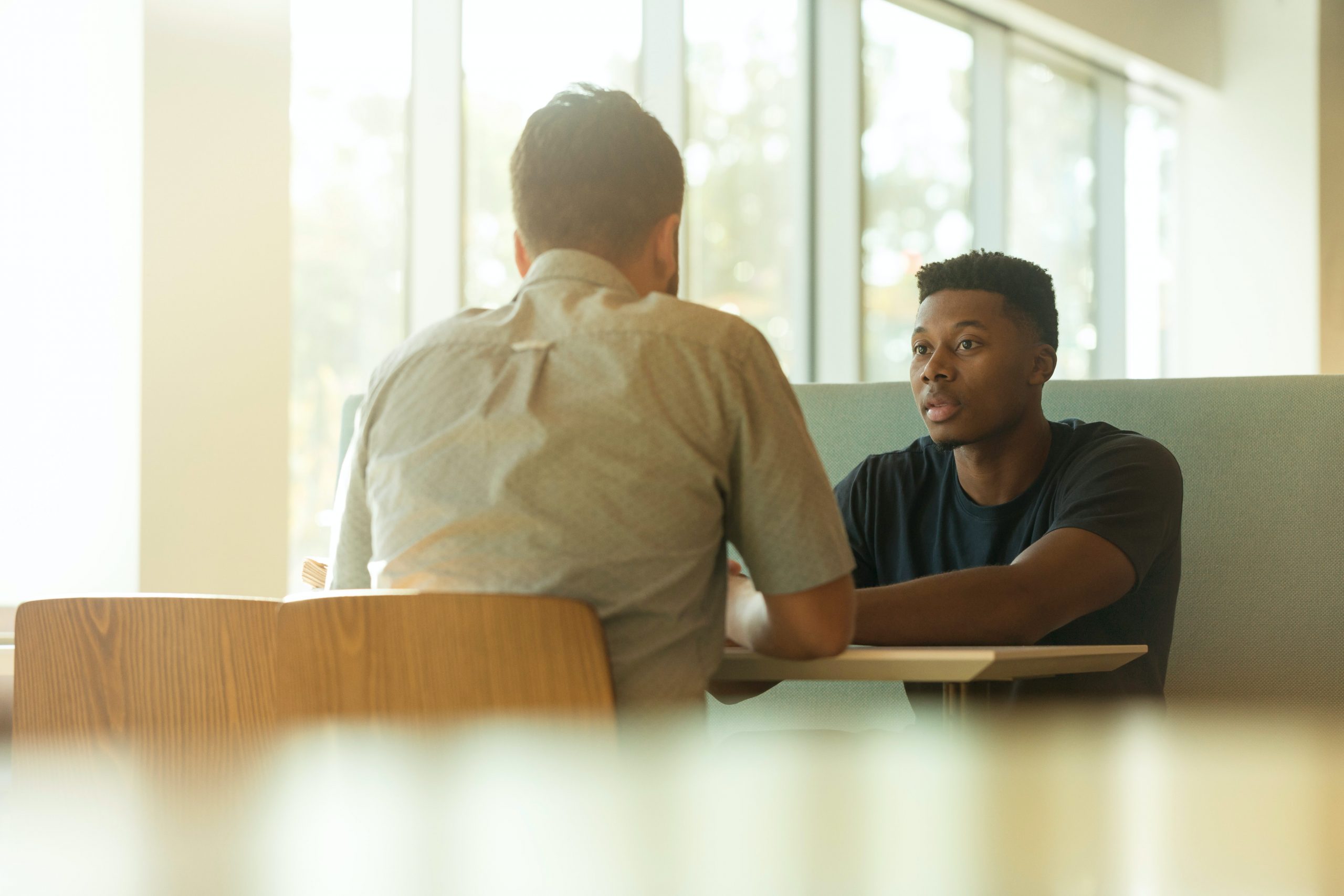 Step 4. Think about the strategy of the candidate's assessment
Create a quality assessment form based on requirements and qualifications.
Choose the uation tool. An interview won't help much when we are assessing hard skills, for example. Therefore, adjust the instruments to the current need.
Think through the selection process architecture. Make sure you have a well-structured flow on how to check the candidate. The selection process has to provide both of you with a clear understanding if an employee-employer match happened. No one wants to waste time. While posting the vacancy, mention if you require specific documents or proof from the candidate. Time plays a crucial role. People are not ready to wait for your decision for 2-3 weeks.
Step 5. Conduct a productive interview
A good interview can't be shorter than 60 minutes. If your meeting with a candidate lasts no longer than 15 minutes, don't use such a full-fledged word as an interview. It's rather skills screening, an acquaintance, not more. We recommend conducting a full 1-hour interview when there is a need to hire a person for the middle positions or if their work substantially impacts business.
A few useful tips for a productive interview
3 minutes : small talk, greetings, neutral conversation;
7 minutes : be proactive and start talking about the company. Statistics show that 70% of people will not come back to you if they feel humiliated. At the end of the day, you're having a guest, so treat him or her with respect. Start with this phrase: "I understand that you may not have had time to read about our company. Let me tell you what we do".
If the person is interested in your activity, she will show her knowledge immediately. If not, you will also figure that out soon. The atmosphere of such a conversation completely differs from the interrogation candidates sometimes come through. It's not a brilliant idea to start with "What do you know about us? Why are you dreaming of working here?". Take responsibility and create an appropriate atmosphere. Be friendly and patient to job-seekers.
15 minutes : biographical interview. Time for questions about career moves, reasons for dismissal, etc. People rarely admit they got fired. Most of the candidates persist the culprit was narrow-mindedness of the employer, inability to retain employees, exhaustion, burnout, etc. However, statistics can be stubborn. Almost half of the job-seekers get fired. To figure out what was the reason behind this step, try out a "reference check". Call previous employers and talk to them. Most of the time, this tactic works, and you get to know your candidate better.
30 minutes : Behavioral interview. It is used by 90% of the world's companies as one of the most valid uation tools. It enables employers to know what a typical job seeker's behaviour looks like, how she or he reacts to certain events. Thus, you'll get around 30% of the truth about the person sitting in front of you.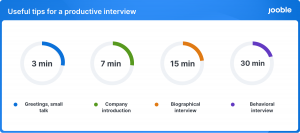 Examples of behavioural interview questions
Describe the workplace where you felt you were using your abilities as efficiently / ineffectively as possible;
Recall the tasks you didn't want to do, but did them because it was "necessary" (or vice versa – you did it with pleasure)
Recall a situation when it was not easy for you to find a common language with a colleague.
Management quality is estimated by the intensity of staff turnover and how much you can keep colleagues satisfied and motivated. A clear understanding, who you're looking for, how you're assessing the candidates, and what tasks they will fulfil can be the keys to the team success. As we mentioned before, finding the right person takes a lot of time sometimes. However, when you finally manage to tackle this challenge, it pays off.