During a busy 2022, our team was able to improve Jooble Job Aggregator's product and business metrics, push the boundaries of the product, and implement best practices for the site and mobile app.
How everything went — we will tell you in more detail.
Jooble Job Search mobile application
Jooble Job Search is a mobile job search application that provides access to the largest number of career opportunities on the market. The main expertise of Jooble is job aggregation. Every day we carefully check 140,000+ sources in 69 countries and provide our users with up-to-date job offers, both on the website and in the Jooble Job Search mobile app.
The difference between an app and a website is in the process of personalizing onboarding search. The user can choose a country, several specialty options, enter additional search parameters, confirm these settings once, and receive notifications of new vacancies every day. Jobseekers also can add job offers that they liked to their favorites to miss no career opportunities. Our priority is the relevancy algorithm: we know for sure which jobs may be of interest to our searcher. We build non-obvious connections for the user, depending on what exactly and how they search for particular positions, which job offers they add to the favorites etc.
The mobile application currently operates in 69 countries. MAU (Monthly Active Users) is measured by hundreds of thousands active users per month. At the same time, the key goal is not the number of users, but the level of conversion into feedback (it is already higher than on the main product) and the share of users who return.
At the moment, we are working on improving algorithms, notifications and expanding the basic functionality.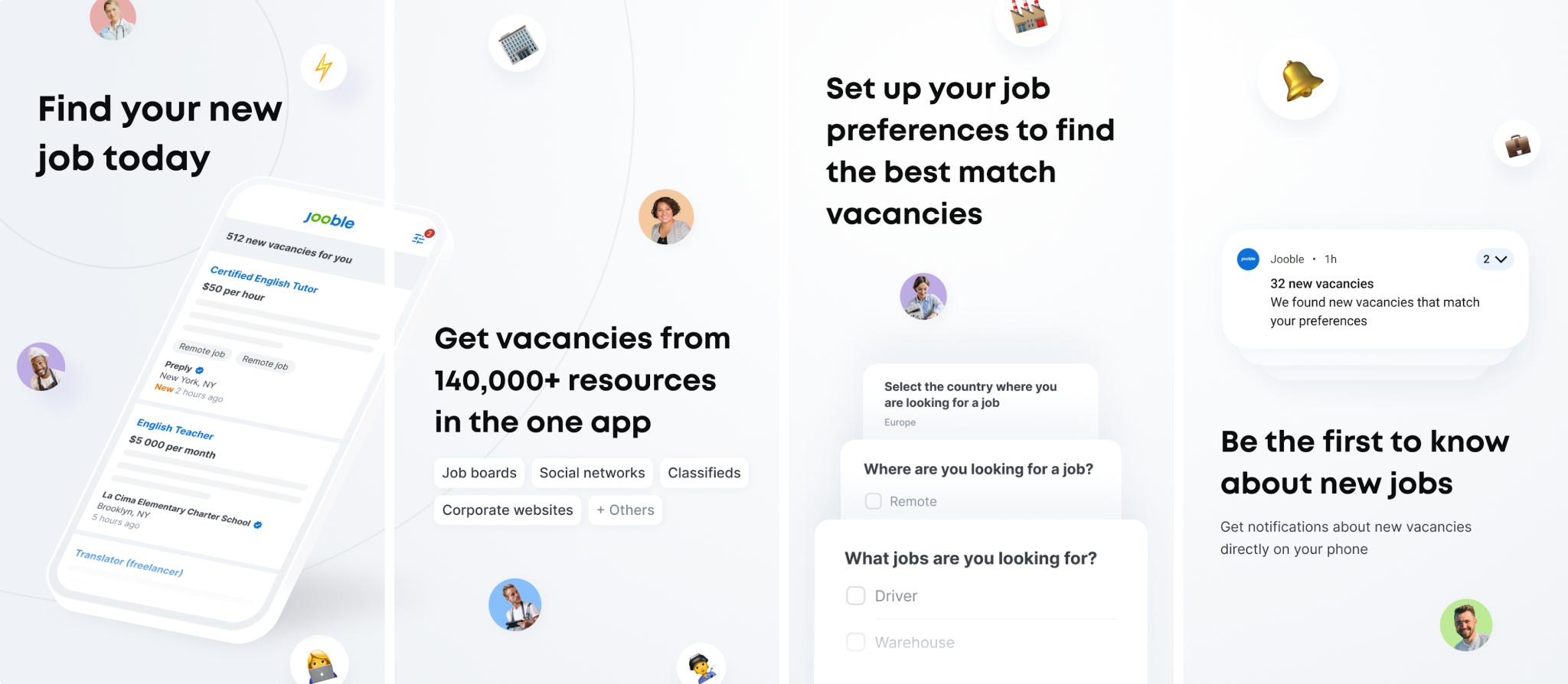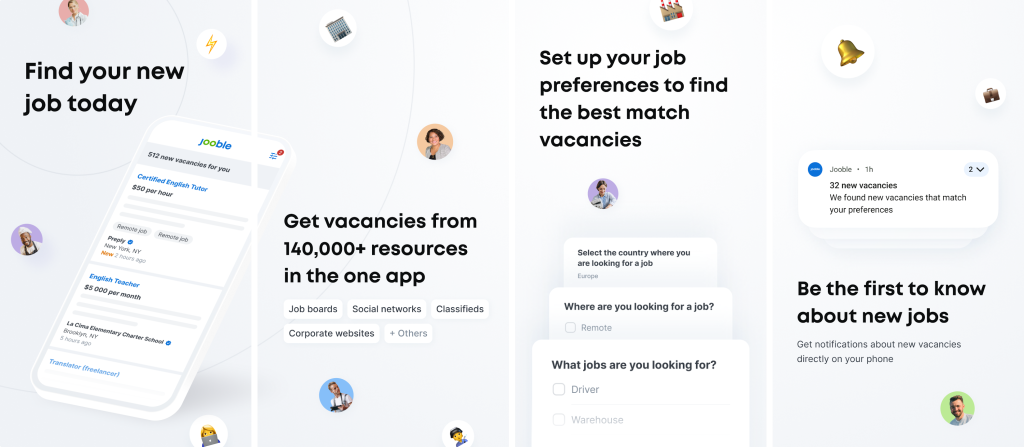 Salary and tax research services
Salary Discovery Page&Tax Calculator
Salary Discovery Page (SDP) is the realization of our long-term vision to be a one-stop-shop for the jobseeker through the ability to compare your current level of compensation with the ones on the labor market, as well as discover alternative job ares and career opportunities with a better level of compensation.
As an aggregator, we are able to operate with significant amounts of data — 8-10 million active unique vacancies at a given time. Using current and historical data, we provide jobseekers with an objective picture of the labor market by salary. For example, the compensation of a call center operator can be based on the 12.5 thousand active vacancies that indicate this information in their description or additional parameters.
We have already launched the functionality and are currently testing several improvements that will be available in the product very soon (1-2 months). What changes would there be? Displaying alternative job areas, the most relevant for reviews jobs and a new UI.
Also, we will add a Tax Calculator, which will allow users to understand exactly how much money they will earn after taxes. There are limitations with scaling here, because in the first case (Salary Discovery Page) it is about significant volumes of data, then with taxes — the absolute diversity of taxation in different countries. The release is planned for three countries at once.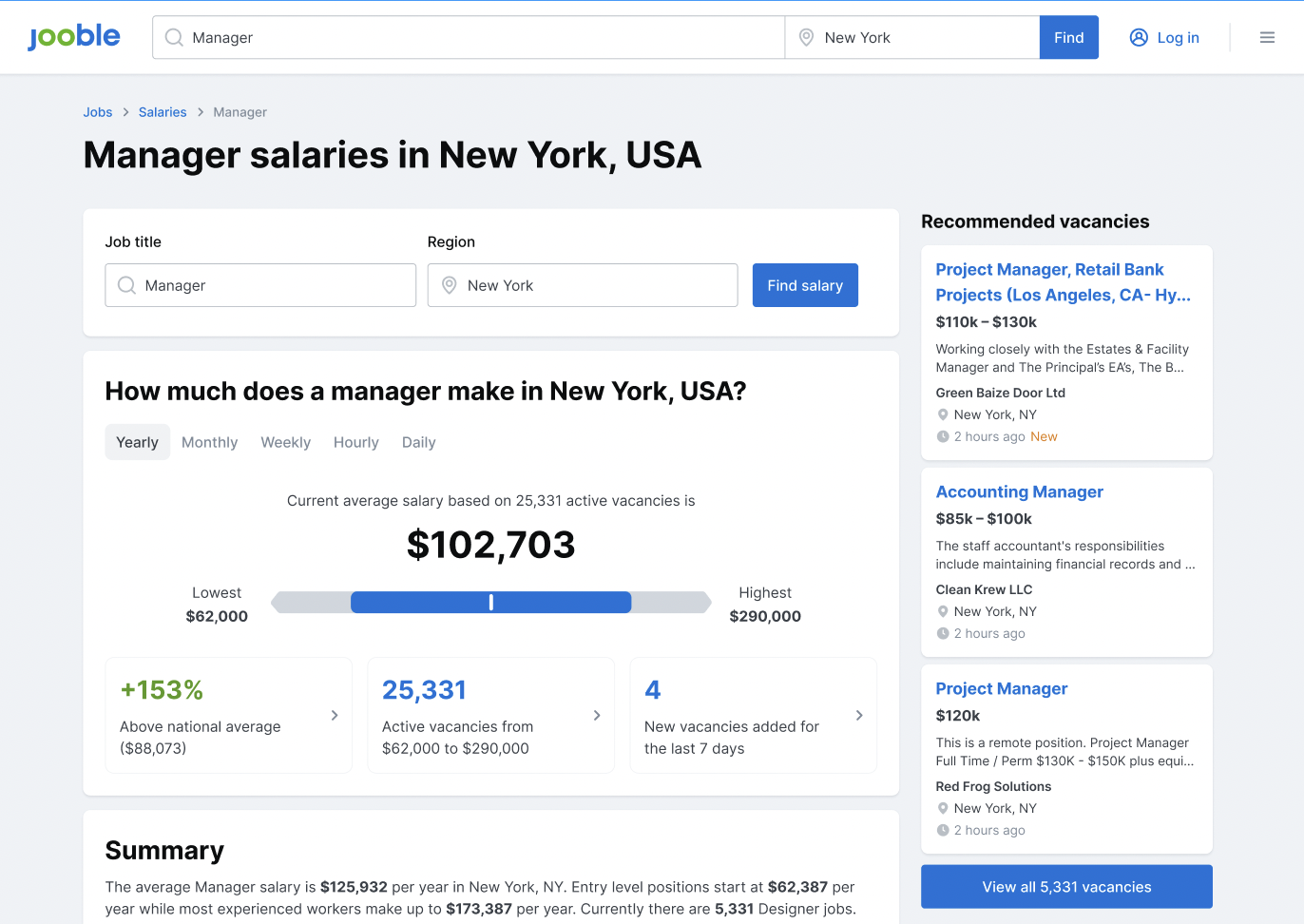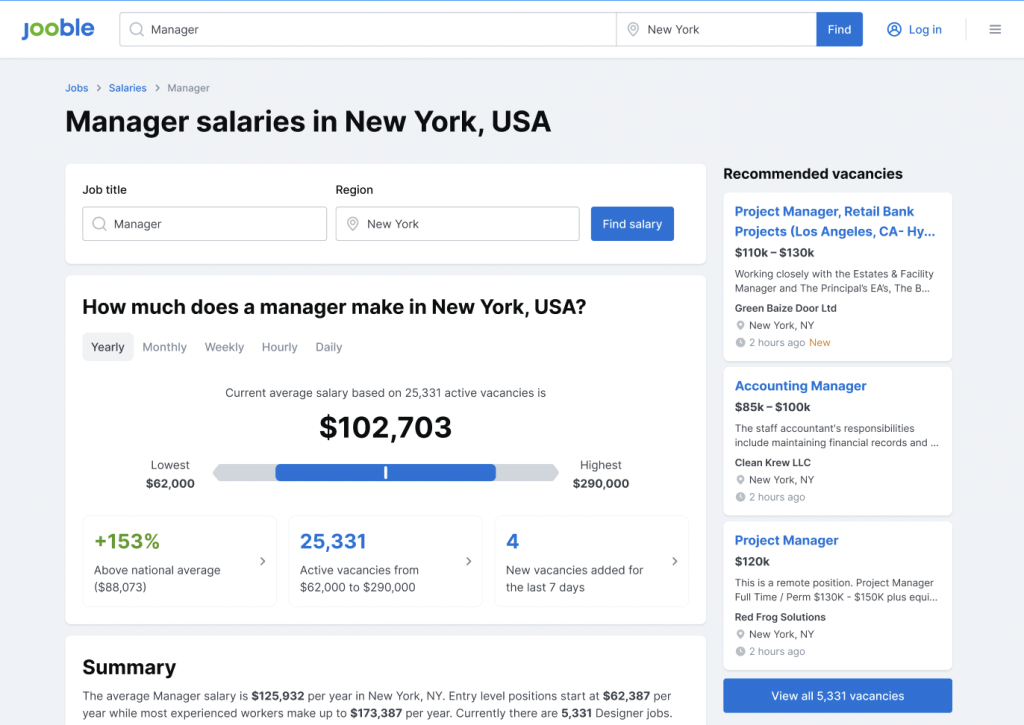 Dynamic job benefits: Job Benefits
A jobseeker's attention is priceless: they spend only a few seconds looking through a vacancy. We want to help Jooble users in finding exactly what they need, highlight the factors from the job description that are key to making a decision.
Using our expertise in Big Data, we combined the analysis of job descriptions (8-10 million active unique vacancies at a moment in time), and on the other hand, the analysis of jobseekers' behavior and reactions to them (tens of millions of Jooble users per month).
The result was a dynamic system for displaying benefit-tags for each specialty (Job Benefits). We operate several hundred tags that have different weight and priority depending on the profession that the Jooble user is looking for. For example: job format, employment, weekly pay, additional bonuses, etc.
Importantly, the algorithm is dynamic and independently changes the sets and priorities of tags for different professions over time. What is the result? More active users and a higher level of their involvement in the product, more conversions to feedback and as a result many satisfied B2B clients who have found their ideal candidates.
Now we operate this functionality in four countries, in the nearest plans to expand the geography of the US, CA and all European countries.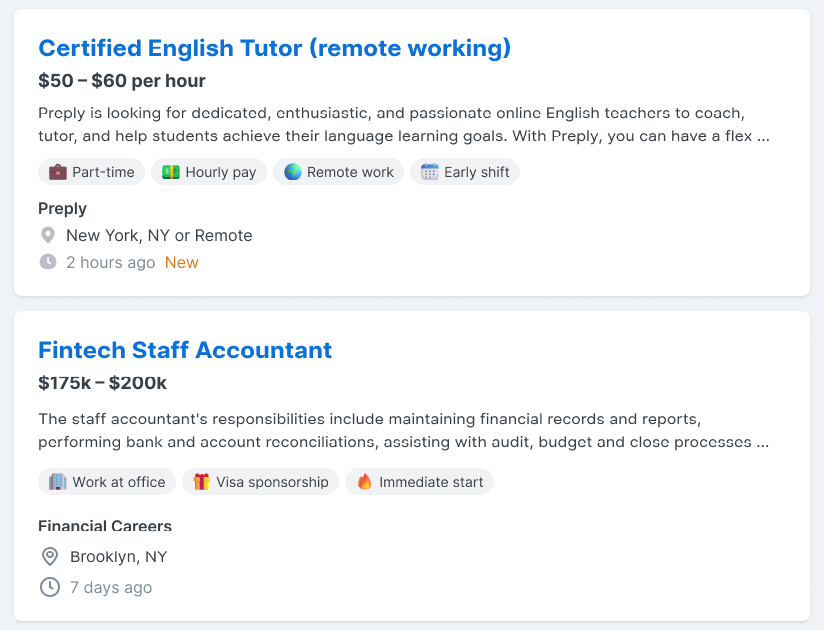 Relevance of search by location
For most Jooble users, an important component of their search is location — how far from home the potential job is.
But a problem arises here: looking for a job only in a certain location limits the ability to choose. How exactly? For example, a jobseeker looks for a Head of Engineering job in city X and finds only two vacancies there, but there are 15 vacancies in another city very close by (10 minutes by car), that may interest them: they satisfy the requirements much more than in the first case. We dynamically adapt our delivery in terms of geography, trying to open up to them as many relevant career opportunities as possible, taking into account their job search criteria.
Understanding needs and personalizing solutions for the user is the foundation of Jooble product development.
Search personalization service: My Preferences
When Jooble users don't find the right job through our service, we get upset, because our mission is to help people find work. The key to solving this problem is a deep understanding of the user's needs.
It is important to answer the question: what kind of job is the candidate looking for, and what are his expectations? We are constantly working to better understand our users and, as a result, provide them with the most relevant vacancies on the market, based on their needs.
In order to do it better, our team is currently testing a fully customizable search preset. A few steps for settings, and the user receives only relevant searches.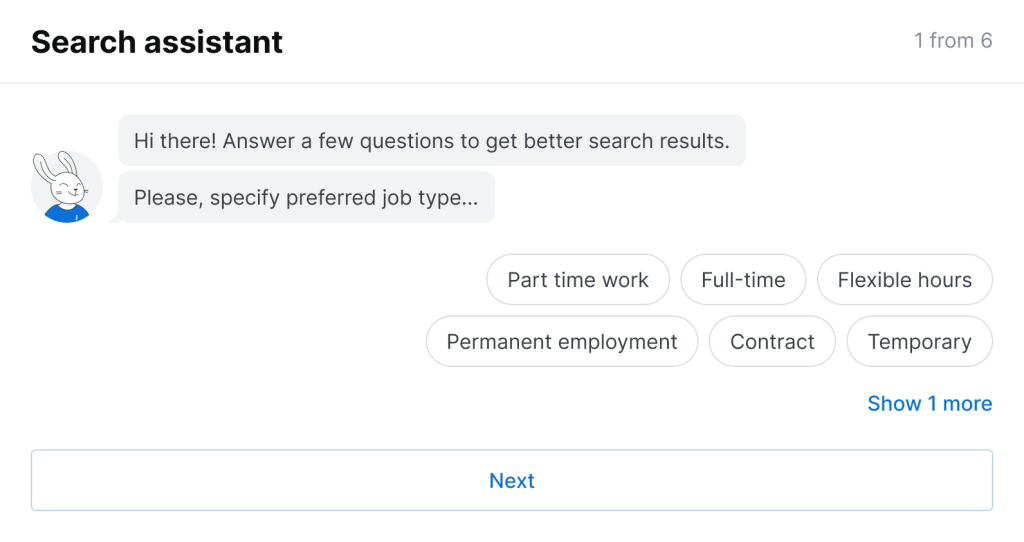 CV improvement services: CV Review & CV Improve
A resume is an essential component of the job search process, it is one of the main tools. There, the user describes their entire career path, experience, skills, preferences, and expectations from their dream job. We have noticed that our users' resumes are different (there are high-quality resumes alongside not so good ones), because candidates do not always know how to prepare them correctly. This affects the time of the job search and the probability of finding the dream job.
Together with TopCV and TopResume, we have made it possible for our jobseekers to improve their own CV. The Jooble users can upload it to the CV Review module and after a while receive recommendations on the necessary improvements by email.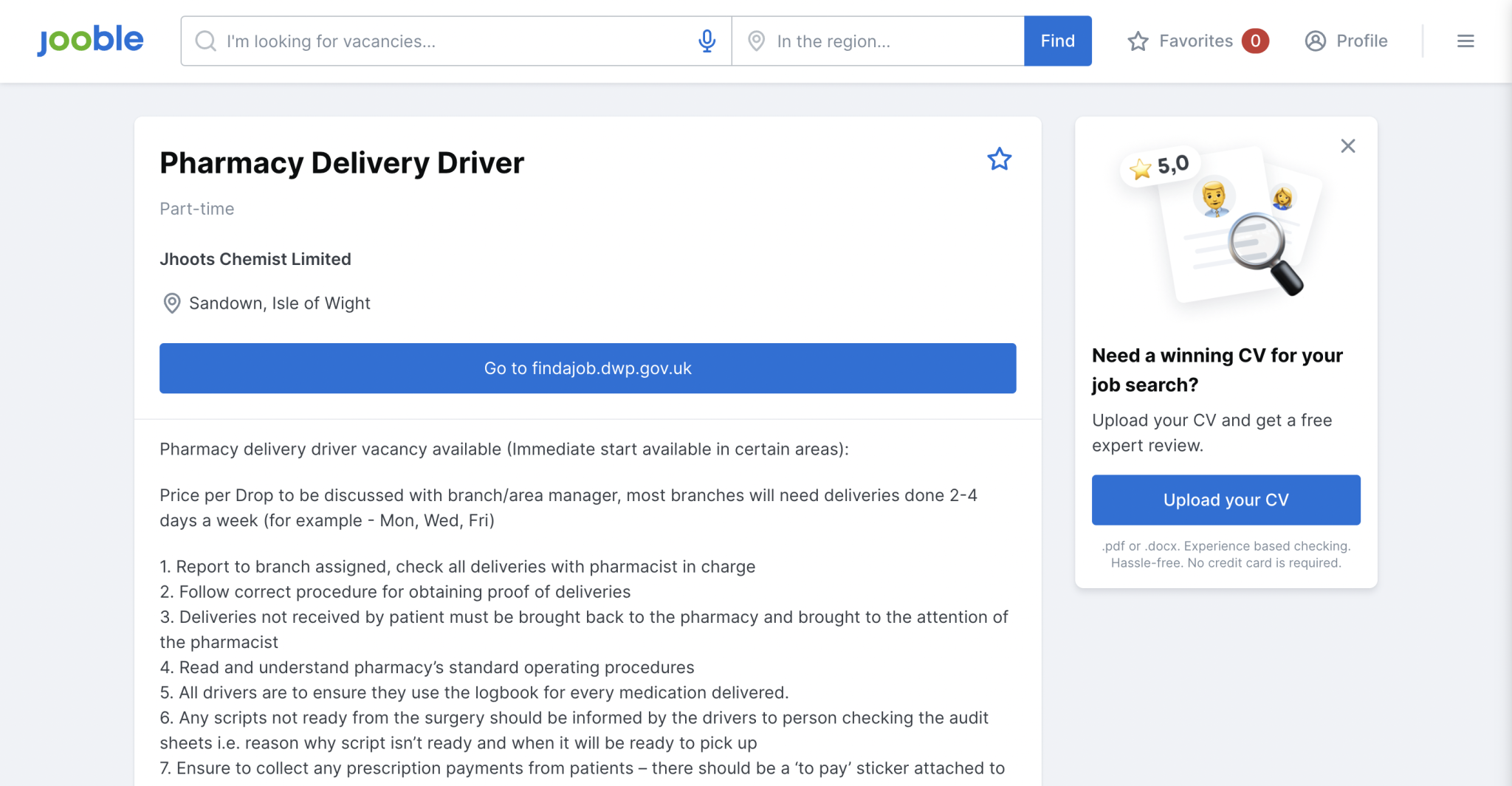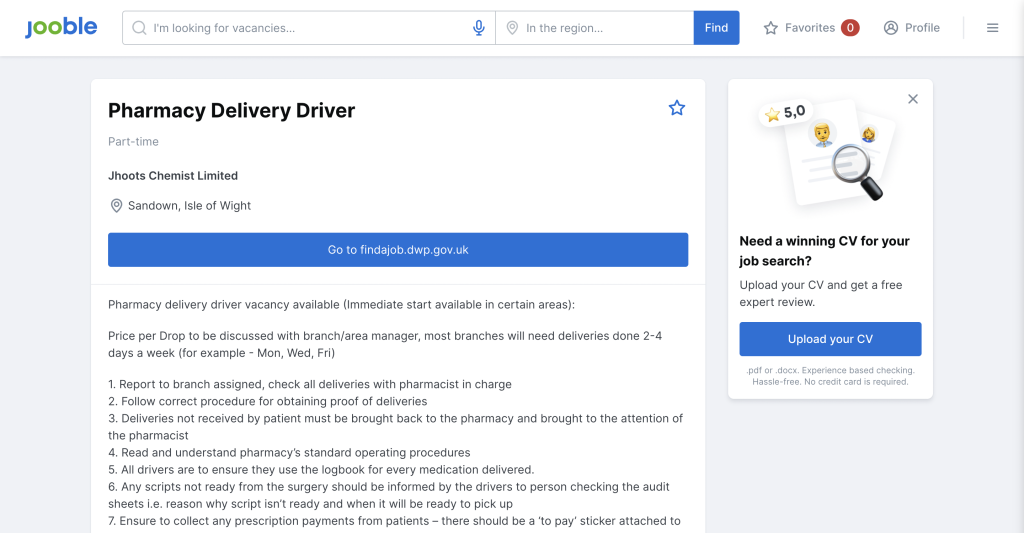 At this moment, for Jooble users, we are testing a comparison of a specific job and required skills in a CV – CV Improve. Right on the job page, the candidate pre-loads their resume into the widget and receives comprehensive information on what to change before applying. This significantly increases chances for a success.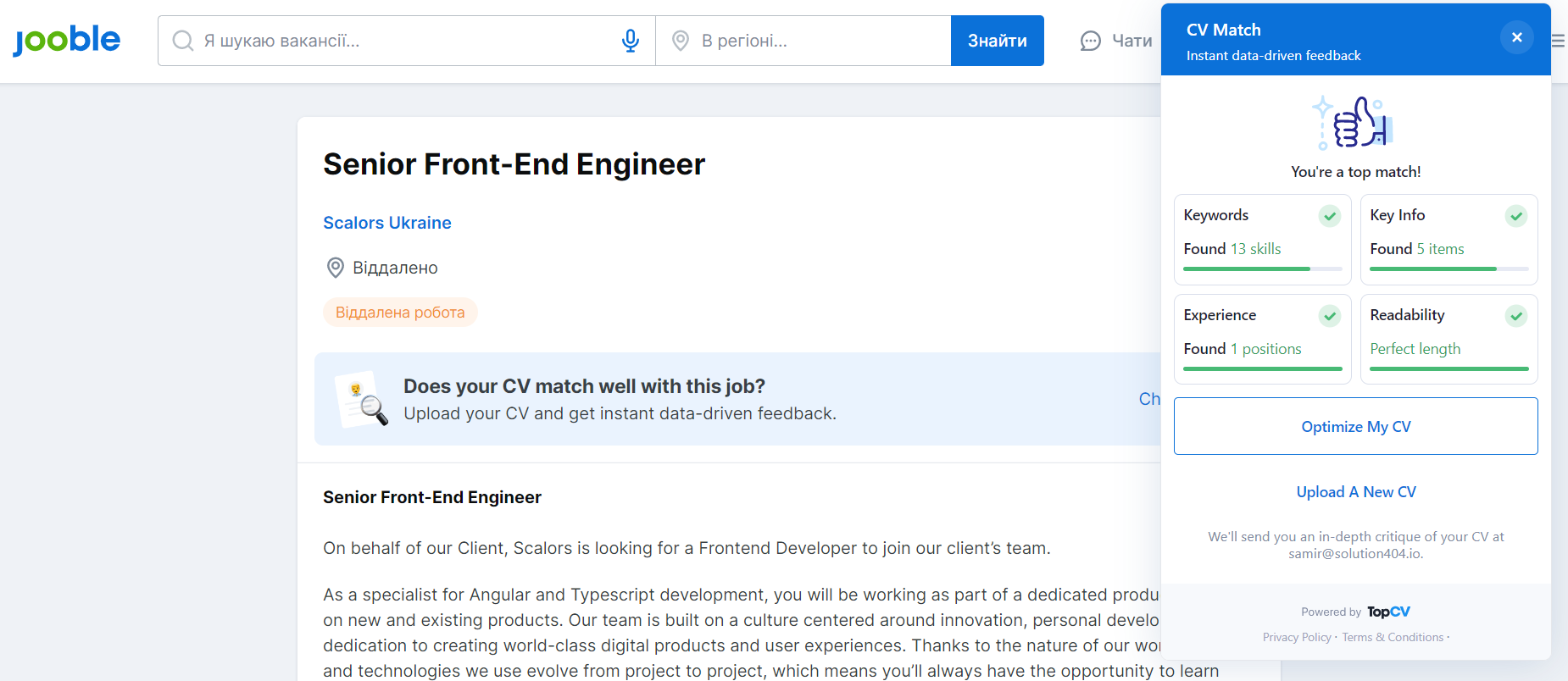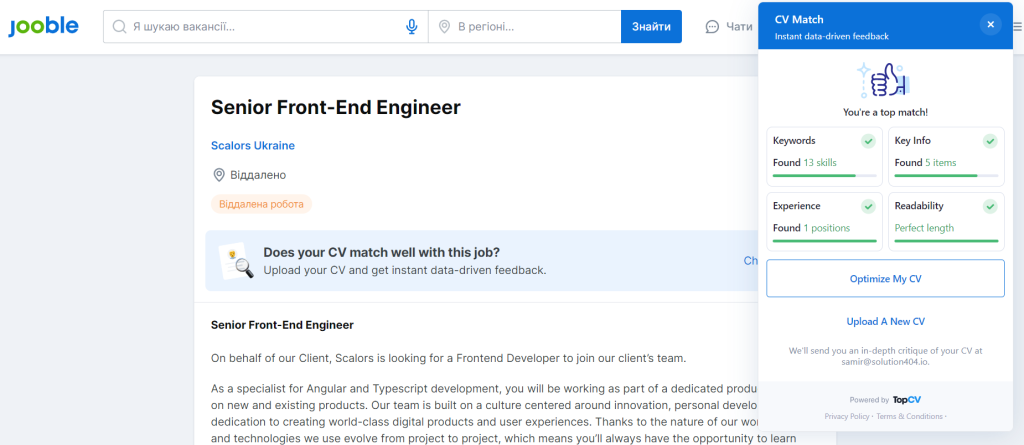 For us at Jooble, the jobseeker is a key customer for product development. Therefore, the growth of engagement metrics and satisfaction with the Jooble service is a top priority.
Affiliate Program
Over the past year, Jooble has significantly developed its Affiliate network and attracted a large number of partners.
During the year, the team developed an effective system for checking the quality of our channels. Therefore, we now have a wide and reliable network of partners, which gives us quality verified traffic and candidates.